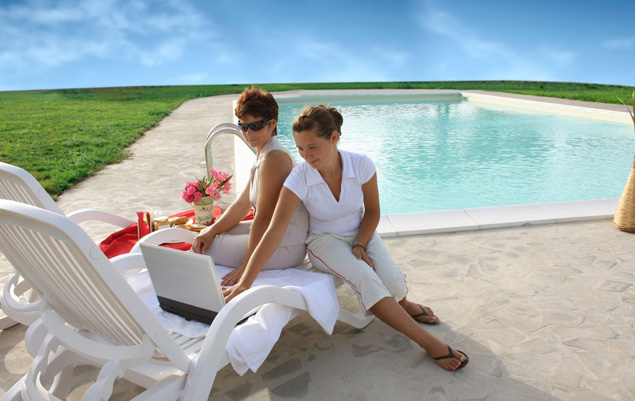 Latest News
The are no news available at the moment
Ayia Napa



Years and years ago there was a hunter, a king of his own domain, who used to visit the forest of Ayia Napa with his hunting party. He came across a cave and on entering found an icon of Saint Panaya (Mary mother of Christ). On making this discovery, he made the cave into a church and built a small church on top of the caves. 20 years ago Ayia Napa was a small fishing village with a population of 200. The name of Ayia Napa comes from Saint Panaya (Mary mother of Christ). A small church in the centre of the village was named after our Mother Mary. The cave is still there and to visit is a must.

Ayia Napa was a very poor village and the people were struggling to make ends meet, the only income came from the fishing port. After the invasion in 1974 from Turkey, Famagusta lost all the revenue from the tourist industry and Ayia Napa was born. For the young we have the centre of Ayia Napa that caters for their night life with clubs and bars and if this is not to your requirements, we have the out skirts that offers peace and tranquility. Ayia Napa is one of the most popular tourist spots in Cyprus.

Over the years Ayia Napa has grown into a popular holiday resort with its beautiful beaches and tourist attractions. It has grown and grown and with its crystal blue sea and golden sands, Ayia Napa has become popular and is visited by many people from all over the world. Today it has also became well known for its night clubs and bars which cater for all age groups. Ayia Napa has so much to offer whether you're young or old. If you're interested in culture there are many places to visit and because the island is only a 1½ hour drive long, you can visit anywhere on a day trip where you will receive everything from Cypriot hospitality to a really enjoyable holiday. This is our ultimate goal, good food, good service and great hospitality. Cyprus is an island to be enjoyed by all who visit her.



Protaras



This is a more calm resort compared to Ayia Napa even though it is only 10 minutes away by car. Protaras is situated between Cape Greco and the village of Paralimni and boasts the fabulous Fig Tree Bay, which stretches over 10 miles of sandy Beach. While lying on the beach you will have the opportunity to decide which of Protaras' many restaurants you will try that evening. Protaras is the place to try freshly grilled fish in one of the open-air seafood restaurants or take a pick from the several types including Thai, Chinese, Brazilian, Mexican, Italian, Indian and many others. Protaras also offers a good choice of shops, tavernas, nightclubs and bars.